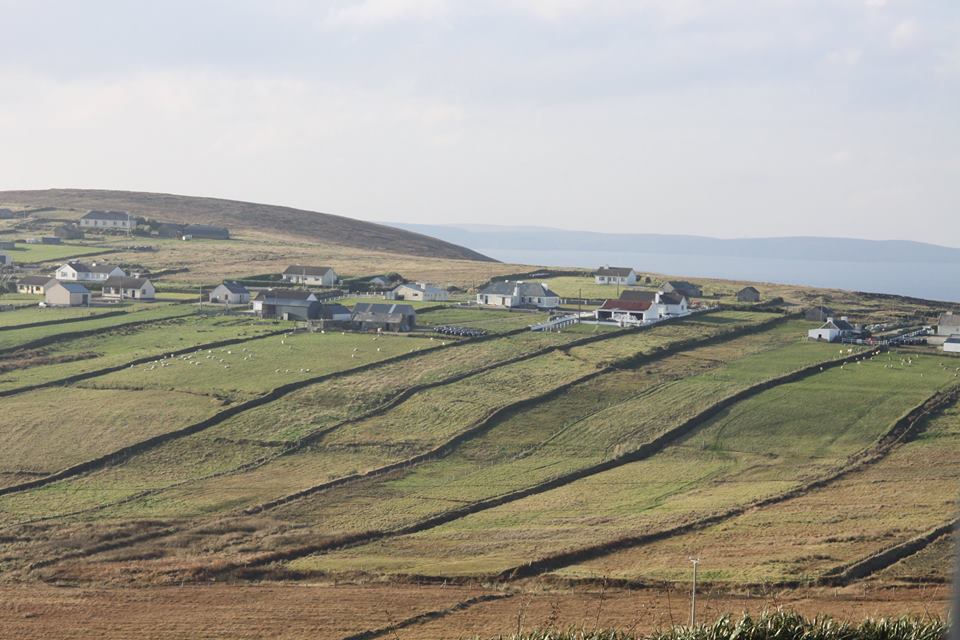 I Oktober/November var jeg retur i det smukke Irland – igen på Ballinglen Art Foundation i Ballycastle.
Den første uge under kyndig vejledning af Rebecca Crowell på kurset "Oil & cold wax avanced". Og det var igen en kæmpe oplevelse. Den anden uge havde jeg lejet et lille hus ud til kysten så jeg kunne fortsætte med at male – det er om at udnytte den energi jeg havde fået under kurset. "go with the flow" ;-)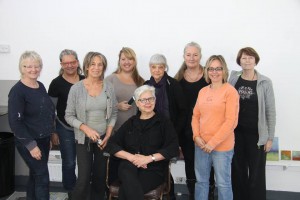 Det var igen i år fantastisk søde og talentfulde mennesker – virkeligt inspirerende selskab.
Jeg havde givet mig selv en udfordring med at male i farver. Men den naturlige præference man kan have for farver er nogen gange for stærk til at undertrykke. Hver gang jeg startede med røde/orange eller tyrkise farver, så skete der det samme. Inden jeg så mig om var de tilbage i de naturfarver jeg elsker.
En anden aha-oplevelse var da Rebecca bad alle om at male nogen 4-5 billeder (postkortstørrelse), og min umiddelbare tanke var at det bare lige var noget der skulle overståes så jeg kunne komme igang med 30×40 og 40x50cm (som er det største der kan være i kufferten på vej hjem).
Men jeg endte med at blive helt grebet af de små – og endte faktisk efter de to uger med cirka 40 små billeder på papir.